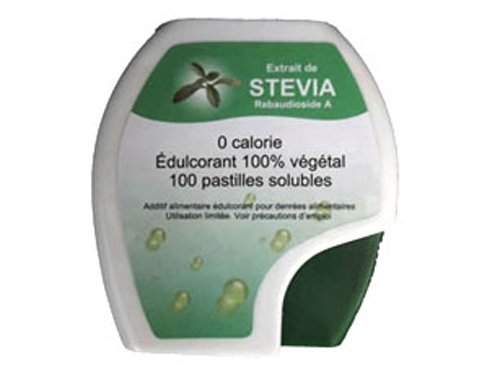 How to use Stevia in aquatic products processing
1、Characteristics of Stevia
Stevia is a kind of natural sweetener with high sweetness and low calorific value, which is extracted from Stevia rebaudiana. It has high safety. In 1999, the national revision of Stevia standard (GB 8270-1999) confirmed that Stevia can be used as food additive in food industry.
The white or yellowish crystalline powder of Stevia has pure, cool and refreshing sweetness, and is stable to light, acid, alkali and salt. It is not colored or changed. It is easy to dissolve in water and alcohol. When it is mixed with sucrose, fructose, maltose and fructose, it will not change the original taste of these sugary sweeteners, and it also has the effect of multiplying sweetness.
2、Application in aquatic products
Aquatic products include minced products, seafood products and kelp processed products. However, most of the aquatic products are minced fish products. The sweetener used for these aquatic products is light sweet, which can prevent protein deterioration, browning caused by rancidity reaction, and can regulate moisture and prevent mildew. However, at present, a large number of sorbitol is generally used. Stevia can be used as sweetener and preservative according to the product type.
In surimi products, mildew, scorch and looseness often occur due to the use of sucrose. Stevia can solve these problems and provide ideal sweetness. Because the amount of Stevia is different from that of sucrose, it can replace 60% of cane sugar in fish roll and 40% in omelet. In kelp processing food, because the use of sugar sweetener will make the texture of kelp hard, which is harmful to teeth when eating, the use of Stevia can change the above problems, so that it can not only provide a light sweet taste, but also solve the sticky phenomenon of kelp with flavor, and improve the moisture absorption of various powders. Therefore, stevia has good moisture resistance.
To sum up, stevia should be used in aquatic products, aquatic product grade; prevent aquatic products from moisture absorption, corruption and extension of shelf life; prevent aquatic products from solidifying, making them soft and delicious; prevent aquatic products from browning caused by heating, making the products bright in color; at the same time, it can also make use of the synergistic effect of Stevia and condiments, making aquatic products fresh and delicious in taste.
3、Calculation method of Stevia replacing sucrose
Generally, the purity of Stevia is more than 90% (i.e. the total glycosides of Stevia is more than 90%) compared with 2% sucrose solution, which is 250 times of sucrose, and 200 times of 5% sucrose solution. Therefore, the cost of Stevia equivalent to 1 kg sucrose is only about 0.5 yuan, which is more than 60% less than the cost of using sucrose. In addition, it is very convenient to transport, pack, store and use, with more advantages than sucrose, so sweet sucrose will be used in aquatic products and other food industries.
How to use Stevia in aquatic products processing